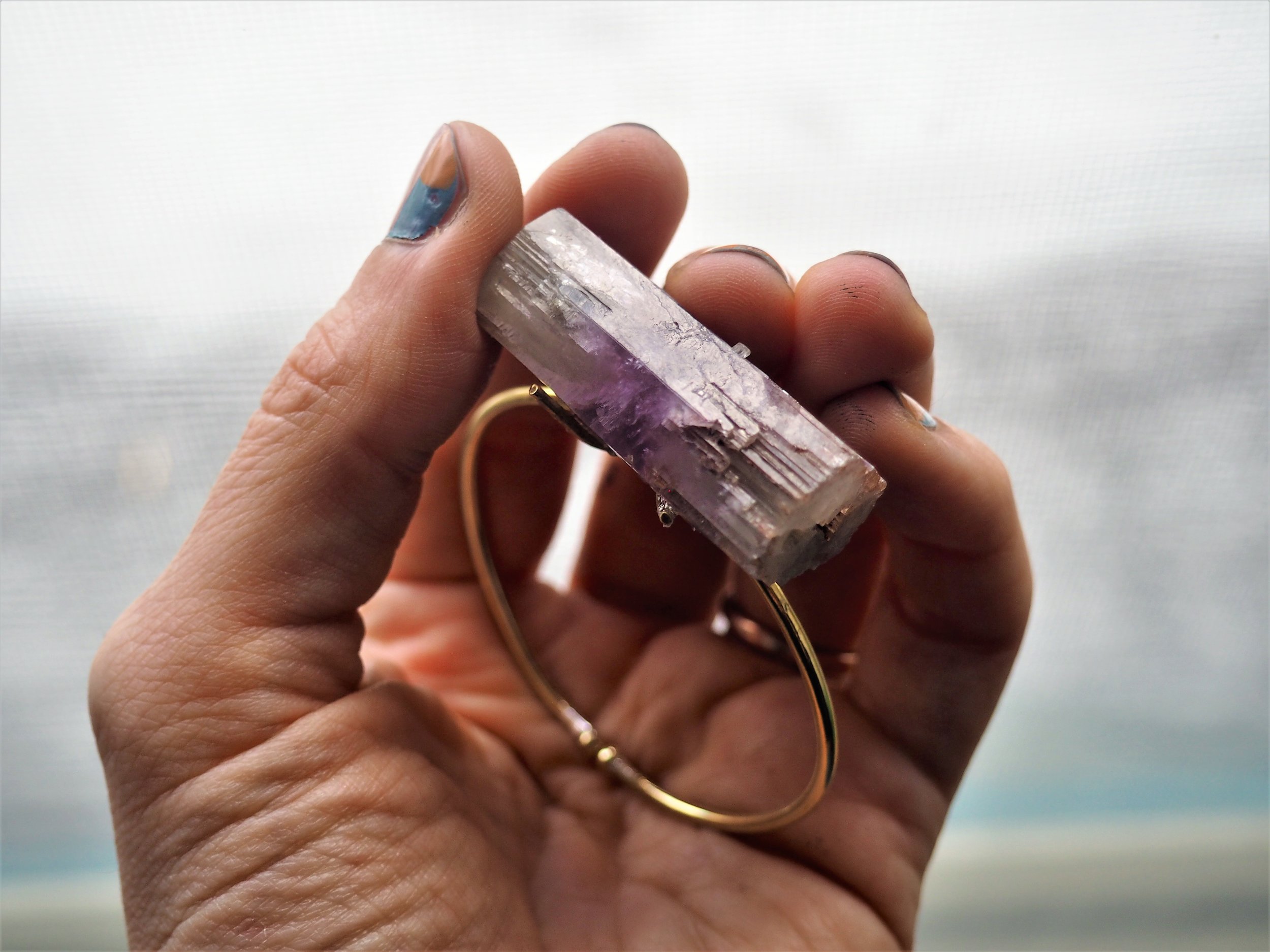 Aragon
Shades of Lavender flow seamlessly into shades of mint green in this spectacular Spanish Aragonite specimen, perched on a delicate handmade brass cuff with a claw setting.
sold out
Care Instructions:
Brass can change colour due to oxidation and in general due to contact with various elements. Such alterations can be cleaned with brass cleaners or simply with lemon juice. Please wear with care and remove before showering or bathing. Repairs are available with a small fee.
Design Notes:
All pieces are one-offs, designed and created by me and I handpick each stone used.